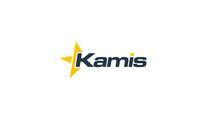 Quality Assurance Manager
Description
Manage the Quality Management System including assuming effective management reviews, complaint handling, CAPA system, change control, calibration maintenance, internal auditing, and manufacturing support.
Improve quality assurance systems plant-wide to achieve zero defects.
Maintain and enhance plant level quality system performance metrics.
Ensure site-wide training is effective and that the plant operates within the required regulatory guidelines examining and testing plant-wide processes and products from a final product acceptance and compliance perspective.
Responsible for the continued development GMP capability and maintenance of compliance to US FDA Quality System Regulation (QSR, Part 820). Coordinate ISO13485 upgrade training, certification and maintenance.
Ensure effective transfers of new products into production that meet all Quality requirements for the classification.
Effectively work with Engineering Managers and Advanced Quality Engineers to ensure Production Part Approval Process (PPAP) validation.
Improve profitability through reduced internal scrap and customer returns.
Mentor, train, and closely work with plant based Quality Engineers, inspectors, and technicians to foster team work and communicate departmental priorities
Lead root cause investigation and champion the company's corrective action system.
Lead MRB activity.
Perform process audits on the manufacturing floor.
Plan, manage, and drive the internal audit program within the plant.
Requirements
Bachelor's Degree in Engineering or equivalent
Minimum of 8+ years quality assurance or quality engineering with supervisory experience in an FDA-registered facility for medical device manufacturing.
FDA audit experience
Knowledge of the Medical Device GMP regulations and their appropriate application
Certified Quality Engineer, Certified Lead Auditor, and Six-Sigma black belt preferred
Excellent negotiation, presentation, meeting facilitation, and organizational skills.
Strong customer relationship building skills.
Strong "hands on" analytical problem solving abilities.
Excellent written and oral communication skills.
Benefits
Paid Vacation, Holidays. 401K Match, Healthcare benefits