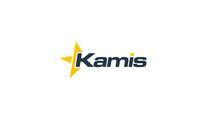 Sr. CPIC (Capital Planning) Analyst
Description
Excellent opportunity for a Senior Analyst with federal CPIC experience to join an established, yet growing government consulting firm.

Candidates must have more than 7 years of professional experience post Bachelor's degree required. US Citizen. Metro accessible on the red line.


Please Note: * We pay annual bonus, match 401K at 4%, and have excellent benefits and professional development. We will commit any candidate supporting our CPIC practice to obtain the Capital Planning Professional (CPP) certification at a cost of $6,500K to the company. This is an excellent credential within the industry.

The Capital Planning and Investment Control (CPIC) Analyst will support the management consulting activities alongside the project/program manager, technical staff, and federal clients for CPIC and IT Investment Management. The position requires an ability to take initiative and a willingness to work in a flexible, fast-paced environment.

Job Functions:

· Oversight of the Department's IT investment portfolio in accordance with OMB Circular A-130, Management of Federal Information Resources.

· Conduct Select-Control-Evaluate reviews of the Department's IT investments by performing analysis of cost, schedule, and performance and adherence to CPIC reporting requirements.

· Support the Department's IT budget process by evaluating IT budget requests, Major IT Business Cases and the IT Portfolio Summary in accordance with annual DOL and OMB guidance.

· Update and maintain project management templates/tools/guides to assist federal project managers in meeting internal and external CPIC reporting requirements.

· Lead on-going process improvement and provide anticipatory service to the federal client.

· Provide group facilitation, communications, training, and other forms of knowledge transfer.

Requirements:

· Bachelor's Degree.

· At least 7 years of experience providing internal/external consulting services to management and/or technical staff in managing IT projects.

· Strong verbal and written communication skills; ability to communicate effectively to a diverse group of team members, stakeholders, and senior leadership.

· Experience in data analysis and report design/development.

· Knowledge of the Select, Control, and Evaluate phases of the CPIC process.

· Knowledge of IT capital planning processes such as System Development Life Cycle Management (SDLCM), Earned Value Management, cost benefit analyses, risk management, and investment management.

· Expert knowledge of MS Excel, Word, PowerPoint required.

· Experience with eCPIC desired but not required.


· PMP certification desired but not required.