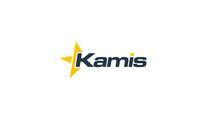 Data Quality Analyst (bioinformatics, clinical data)
Description
Although we prefer local candidates as there is no relocation available for this job, candidates willing to relocate on their own can apply. Client site is metro accessible (one block from Metro) and/or offer free on-site parking in Alexandria!
Seeking a Data Quality Analyst with experience in clinical/health data. Candidates should have at minimum a Bachelors (Masters highly preferred) in Bioinformatics, Bioscience, Statistics, Mathematics, Public Health or related field. Oncology experience is a plus.
List of responsibilities/duties:
Provide the methodological expertise necessary to perform analytics within clinical data repositories addressing data quality issues;
Assist with the development, implementation and maintenance of a structure to report on data quality;
Build and maintain systems which report on established data quality metrics which can be expressed in appropriate clinical and program management contexts
Translate for general audiences abstract data quality technical and implementation concepts;
Help define development specifications for reports and UIs;
Perform a variety of established technical activities including basic SQL queries, related research or data interrogation activities;
Work with project leaderhisp and sponsors to design, test, and deploy new system functionality.
Qualifications:
Experience in data intensive environments, ideally with regard to biological or medical data
Experience with electronic information systems, especially Structured Query Language (SQL) systems
Experience with Extract/Transform/Load ETL processing and scripts
Excellent oral and written communications skills