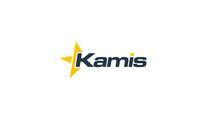 Description
Permanent position open in the Rockville area for a SQL Developer.
Primary Responsibilities:
Develop and execute SQL Queries and Stored Procedures in MSSQL.
Troubleshooting and optimize existing and new stored procedures.
Execute SQL jobs and perform structural maintenance.
Identify index needs, optimal execution paths and best practices.
Review backend code developed in .NET
Requirements
Required Qualifications:
Bachelor's degree in Computer Science or equivalent work experience.
3-5 years of experience in MSSQL development, .Net experience a plus
Microsoft SQL Server 2014/2012/2008/2005
Experience with complex Stored Procedures and strong T-SQL skills
Solid understanding of execution plans and SQL optimization
Experience with ORMs like Entity Framework, NHibernate, or Dapper
Object Modeling skills and experience
Experience working in an Agile development environment
Experience Team Foundation Server
Desired:
Data Modeling
Experience with cloud infrastructure (AWS, Azure, etc)
NoSQL experience (SOLR, MongoDB, etc)
Benefits
Salary based on market range and relevant experience. Great benefits.