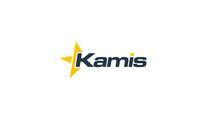 Description
Kamis is in search of an experienced Concrete industry professional to fill a Plant Manager position. The Plant Manager will direct and oversee the operations of an established Concrete company. The Plant Manager will have responsibility for the management of materials, delivery and production operations in the Charlotte North market.
Requirements
To fulfill this position, candidates must have demonstrated leadership experience with the production and delivery of concrete in a safe, efficient and profitable manner. Ideally, candidates will have at least two years of batching experience with ACI and DOT certifications. Candidates should be forward-looking and focused on long-term growth and process improvement.
Benefits
Excellent market/experience-based pay, comprehensive benefits, profit-sharing, 401k matching, PTO, etc.