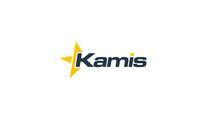 IT Manager w/ Data Center and DevOps
Description
Kamis is searching for a Manager to lead a Data Center/DevOps team with an IT Solutions company in the Feasterville-Trevose area. This is a direct/permanent position with an IT Services company. Salary in the low six figures + benefits.
The Manager should have experience leading IT professionals in a Data Center environment with a commitment to Continuous Delivery and ongoing automation and improvement. The Manager should have experience with SaaS, Iaas, DevOps and enterprise Windows and Linux servers.
The Manager ensures service delivery, website/systems reliability and scalability for the organizations multiple platforms including: reporting, configuration and build, testing, planning, and deployment of solutions and will be accountable for all aspects of deployment and technical operations.
Responsibilities include:
Manages data center engineering team responsible for 24/7/365 on call support for 100+ servers.
Responsible for managing and maintaining all Azure subscriptions and environments.
Plans and executes all application deployments in data center and Azure environments.
Implements, manages, and maintains monitoring and alerting across all platforms and environments to proactively identify and resolve problems.
Ensures stability and ongoing improvement of all aspects of deployment and technical operations including technical project resources (partners/subcontractors or staff), scheduling, risk management, internal and external communications, status reporting, and resource management (internal and partners)
This is not a network/infrastructure management position except as it relates to the web applications.
Requirements
Requirements:
Management experience in a Data Center/DevOps environment with hands-on experience with deployment automation and automation tools, Windows and Linux administration, and networking experience to include firewalls, VPNs, DNS, proxies & load balancers.
Expertise in Cloud Security best practices, use of firewalls, IPS/IDS, encryption, incident response, virtualization technology and cloud environments, Azure PaaS and IaaS components and services, Continuous Integration/Continuous Delivery (CI/CD), configuration management and automated deployment, source code repositories and build processes, monitoring tools such as Application Insights, New Relic, Nagios, etc, and Agile Development methodologies.
Bachelor's Degree required. Master's Degree desired.
Benefits
Medical, Dental, Vision insurance. Paid holidays. PTO. 401k. FSA. Tuition reimbursement.