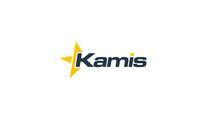 Description
Manufacturer of precision metal stampings, progressive dies and mechanical assemblies. We have an immediate opening for a Class A Progressive Die Maker. Candidate must have 7+ years' experience building new progressive dies as well as the ability to debug and maintain progressive dies in a fast-paced job shop environment. Knowledge of CNC and CAD a plus.
Job duties include:
Building, debugging and maintaining all types of dies including progressive, compound, blanking, draw and secondary dies. Understanding of die function by studying blueprints of die, product, and prototypes; applying knowledge of materials under stress, machining and best practice assembly methods.
Use of both engineering blueprints and specifications as well as verbal instruction to produce and assemble dies, die components, jigs and fixtures.
Machining and precision grinding of progressive die components by measuring stock; setting up and operating lathe, mill, surface grinders, saw, jig borer. CNC experience a plus.
Confirmation of the performance of dies by assembling die; inspecting operation of die; making adjustments; comparing finished product to specifications.
Confirm assembly by verifying dimensions, clearances, and alignment of parts and components with micrometers, thickness gages, gage blocks, dial indicators, height gages, comparators etc.
Resolve assembly problems by altering assembly to meet specifications.
Ensure operation of tooling and dies by completing preventive maintenance requirements.
Maintain communications with team by documenting and communicating actions, irregularities, and continuing needs to insure proper working performance of of all dies.
Document actions by completing logs.
Candidate must be a self-starter capable of completing tasks with minimal supervision.
Must follow verbal and written instructions well. Ability to work well in a team environment a must.
Candidate must be quality and safety conscious.
Requirements
High School Diploma, along with additional engineering, tool and die, and/or tool design courses required. B
Experience in design, development, and implementation of stamping tools, equipment, processes and manufacturing systems (5 yrs minimum).
Knowledge of the application of steels
Project management experience desired.
Journeyman Tool/Die Maker, plus 5 to 7 years of related manufacturing experience
Experience working with heavy metal stamping dies
Knowledge of Welding of tool steels a plus
Flexibility to work overtime, weekends, rotate jobs, or shifts.
Work well with others and establish a strong team ethic
Benefits
Very competitive compensation and benefits package including 401K, Medical, Life and Disability Insurance. Friendly, clean and safe work environment. A great place to work.