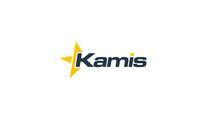 Junior Backup Administrator w/CommVault
Description
This is a direct hire position with a client in Columbia, MD. This position is junior or junior to mid level in experience.




The primary function of this position is to be the first-level support for Managed Services customers' backup/recovery environments, most of whom use CommVault as their enterprise backup solution. Candidate must be a quick learner, be self-motivated, and be able to balance multiple simultaneous tasks. This role requires a range of technical skills in various areas. It also requires a high level of customer interaction and follow-up communications to maintain SLA and satisfaction levels.

Responsibilities and Required Skills
Understand backup and recovery principles, disaster recovery, and backup storage.
Monitor the overall health of identified systems, networks, and backup environments.
Monitor the overall internal and customer backup environment, including job success/failure, storage requirements, and job performance. CommVault experience is a plus.
Monitor problem or change tickets and respond to them in an effective method to include troubleshooting, escalating to next-level support, and communication to customers.
Troubleshoot failed CommVault backup jobs, restart jobs, and create restores per customer requests.
Collaborate with senior staff and vendors to work through and solve issues.
Understand server operating systems, applications, and services to be able to monitor them for uptime and troubleshooting.
Manage capacity to ensure that all jobs, new and existing, have adequate space to run effectively.
Perform root-cause analysis and assist in improving the perceived and actual reliability of backups and systems.
Generate reports, particularly from CommVault, on a regular basis, format the output, and share with customers; effectively communicate the reports' contents.
Work closely with the team's storage experts to resolve backup storage-related issues.
Configure and administer tape and disk libraries along with other components of the backup systems.
Have a working knowledge of IP network LANs, including DNS and DHCP services, and IP WANs; perform basic connectivity troubleshooting.
Rotating on-call availability is required.
Desired Skills
Have a working knowledge of NAS and block storage platforms (EMC storage preferred: VNX, XtremIO, VMAX, VPLEX, etc.).
Experience working with CommVault CommServe server and Media Agents via CommCell console.
Familiar with Cisco UCS.
VMware basic skills.
MS Windows Server skills: WSUS, Windows patching, Active Directory administration.