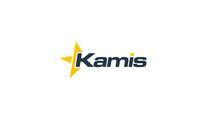 Quality Inspector (3rd Shift)
Description
• Responsible for conducting visual, measurement testing for a final in-depth inspection, and assuring that manufactured items are made, assembled correctly before signing off and approving the product.
• Providing great products that meet government standards and safety regulations.
• Examines material goods on production line, with approval or rejection based on the item final quality.
• Work with manufacturing professionals during the process and in-process production.
• Documents inspection results using reports and logs.
• Makes timely and accurate decisions when inspecting parts, as this role can have a direct impact on production schedules.

Requirements
2 years' experience with
Vison CMM Operation
Calipers
Micrometers
Height gauges
Profilometers
Microvue