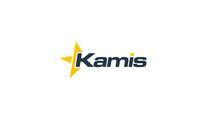 Java Developer / Spring / Data Science / Hadoop
Description
Sr. Java developer with Data Science background to work on a team at a Fortune 500 company in the Bethesda/Chevy Chase, MD area. The Developer will be identifying data ingestion patterns and building frameworks to efficiently ingest the data into a data lake. The developer will also work on performance tuning ingestion jobs to increase throughput and improving the CI/CD process by automating build, test and deployment frameworks.
Contract-to-hire preferred
Requirements
8+ years working with Java based applications and open source technologies
3+ years of experience in working with Spring DI
In-depth experience with Kafka or other similar large-scale messaging technologies
Experience with Java 8 functional APIs
Prior experience in working with Hadoop technologies such as HBase, Hive, Spark is a plus
Performance tuning of Java applications and messaging technologies is a plus
Prior experience with Change Data Capture (CDC) technologies and relational databases such as MS SQL, Oracle and DB2 is a plus
Knowledge and understanding of SDLC and Agile/Scrum procedures, CI/CD and Automation is required
Bachelor's or equivalent degree is required
Benefits
Contract-to-hire preferred. Will consider long-term contract.