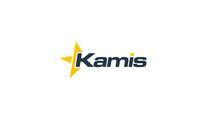 Description
Existing client is looking for a Junior Security Engineer to support a federal government agency in Atlanta, Georgia. This is a full time, permanent position.
Requirements
Roles/Responsibilities:
Provides technical support in system architecture, system design, system integration and technical management.
Assists in providing technical input to the systems engineering process.
Works with teams in developing application and technical plans.
Assist customers in the installation and use of strategic products through education and guidance, first-rise and tuning assistance problem solving and critical situation resolution.
Qualifications/Education requirements:
At least 3 years of relevant experience.
B.A. or B.S. degree in Computer Science, Engineering or a related field or equivalent experience. Five (5) years of direct related experience in related field may be substituted for a Bachelor's degree requirement.
preferred skills:
-Experience with RSA ARCHER product
- Experience with Content Development of commercial consoles, both local and remote
- Able to script in Python
- An understanding of a wide array of server grade applications to include Exchange, DNS, SMTP, IIS, Active
Preferred Technical Experience:
- Mongo Data Base
- Python scripting
- Virtual Machine environment experience
- PowerShell
- Active Directory system administration a PLUS
- Experience with Microsoft Windows, Linux, TCP/IP, UNIX, IP Routing, Internet connectivity and protocols (TCP/IP) VPNs, VLAN, NAT and security concepts
- additional notes:
- Strong written and verbal communication skills
- Attention to detail and great organizational skills
- Ability to maintain focus while performing in depth log analysis
- Ability to think outside the box when investigating events