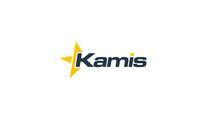 Security Engineer (Palo Alto)
Description
Existing client is looking for a Security Engineer with Palo Alto experience to support a federal government agency in Atlanta, GA. This is a full time, direct hire position and requires an active DOD Secret clearance.
Requirements
Roles/Responsibilities:
This role will require implementing, supporting, and securing Firewall technology within the enterprise.
Essential responsibilities:
Knowledge of technology transformation for Firewalls, VPN, and IDS/IPS
Keep Firewalls current within environment, including Threat and URL filtering content.
Introduce routine backup process for firewalls within environment
Setup, Configure, and Maintain Firewalls specifically Palo Alto
Maintain new standup of firewalls in the environment as required
Assist with strategic development of Policy Rules, NATS, and Security profiles on firewalls using Panorama
Help implement Network Security policies
Ability to run pcap wireshark traces, and tcpdumps.
Ability to create Firewall rules based on Layer 7 applications
Understand how to monitor, secure, and communicate on network vulnerabilities and attack vectors.
Ensure proper audit trails are configured for centralized logging.
Knowledge of Gigamon, Palo Alto Firewalls, FireEye, Sourcefire, Lancope StealthWatch, HP TippingPoint, or RSA NetWitness security tools
Detail oriented and ability to multi-task in highly dynamic environment.
Ability to work independently or with minimum supervision.
Experienced in providing day-to-day operational support.
B.A. or B.S. Degree in CS, Engineering or related Field.
In lieu of degree 5 additional years of experience.
5+ years' experience hands-on firewall administration with Palo Alto
Qualifications/Education/Certification requirements:
Preferred Certifications:
Palo Alto Certified Network Security Engineer (CNSE or ACE) highly desired
CompTIA Network+ or equivalent preferred
Certified Information Systems Security Professional (CISSP) a plus
Check Point Certification (CCSA, CCSE, CCMSE, etc.) a plus
Hands-on implementation and troubleshooting of Palo Alto Networks firewalls
Understanding of commonly used protocols and services (e.g. SSL, TCP/UDP, HTTP, FTP/SFTP, NTP, Telnet, NFS, SSH, LDAP, etc.)
Understanding of DNS architecture
Understanding of networking hardware; routers, switches, and load-balancers (e.g. Cisco)
Strong written and verbal communication skills with the ability to create and present concepts and recommendations to management
Preferred Skills:
additional notes: Must have a current secret clearance;
Broad range of Security LAN/WAN and desktop knowledge