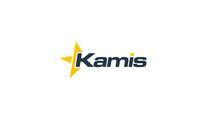 QA Automation Engineer - Selenium - HealthIT
Description
Full-time, permanent position open for a QA Automation Engineer with intensive Selenium experience. The Engineer will be participating in the QA/Testing of HealthIT software in a fast-paced, DevOps environment.
Design and implement automation test frameworks that can support multiple environments and databases.
Support test automation project planning and estimation.
Perform detailed automation test case design using sound software test engineering principles.
Translate manual regression test cases into automated test cases.
Continuously maintain and evaluate automation test framework.
Provide recommendations for continuous improvement of automation framework and processes.
Maintain change control processes for improving automation test cases as the software evolves.
Create and maintain documentation regarding automation test cases and automation test framework.
Provide training for internal staff on automation testing concepts and mentor more junior QA professionals.
Track and ensure process compliance with automation testing.
Requirements
BSCS or equivalent
8-10 years of experience in a software testing role.
A minimum of 6 years' experience in automation testing including planning, assessment, framework creation, script development and maintenance.
Strong programming and scripting experience.
Minimum of 2-3 years of intensive experience with Selenium.
Experience with the following tools:
Selenium WebDriver
Cucumber
Maven
Sikuli
Programming language: C#, Java
IDE: Visual Studio, Eclipse, IntelliJ
Continuous Integration and version control: Jenkins, TFS, Git



The following skills are a plus:



Experience in a HealthIT, EMR, EHR, eRx, Healthcare Billing or Reporting environment
Experience with Team Foundation Server or similar tools
Mobile product experience
Database experience
Benefits
Direct/permanent employment. Excellent benefits. Salary in the market range, based on experience.